#05 Design. Cities. Future. / デザイン・都市・未来 DFA Design for Asia Awards 2016 / April 14 Thu - 24 Sun
デザインとは変革である。
私たちはデザインのスタンダードが日々進化しつづけることを目の当たりにし、アジアや世界中の卓越したプロジェクトを通して、「優れたデザイン」がいかに価値と幸福を生み出し、私たちが暮らす都市に変化をもたらす助けとなっているかを実感しています。
デザイナーが自分の発想によって都市をどう変えようとしたのか?
アジアデザイン賞の受賞デザインの中にその答えを見つけることができるかもしれません。
アジアデザイン賞は単なるアジアのデザインイベントではなく、アジアと世界で活躍するデザイナーにとってのディスカッションのプラットフォームとして発展してきました。私たちが一緒になって、アジアのために、そしてすべてのために、世界を変えるデザインを生み出すことができるのです。
エキシビションでは、2015アジアデザイン賞の受賞プロジェクトを展示します。デザイナー・ダイアログでは、デザインが都市の未来の形成にいかに役立つかについて、アジアデザイン賞受賞者が知見を共有します。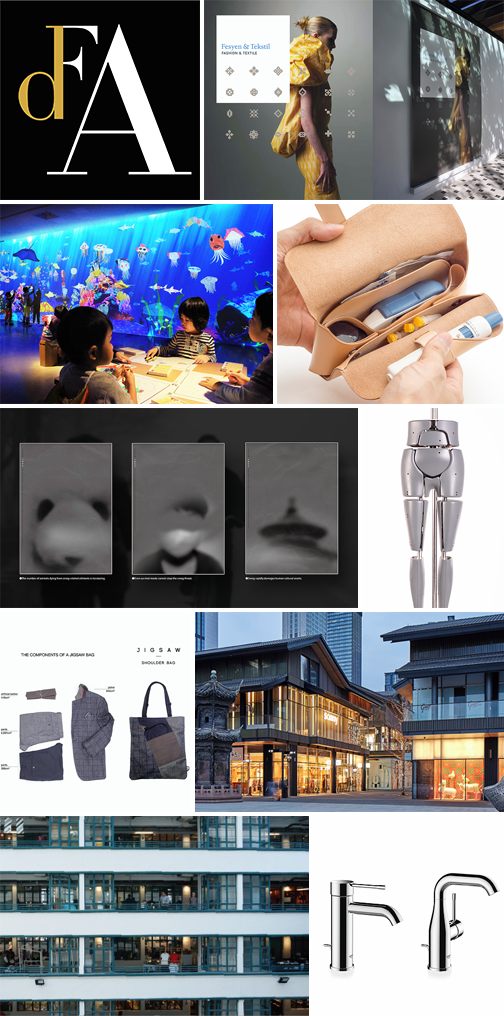 Design is about change. We witness the continuously improving standard of design across the regions and outstanding projects throughout Asia and all over the world to inspire us on how good design creates value and well-being and helps to change our cities.
How did designers try, relentlessly, to change cities with their ideas? Or, you may find the answers from the winning projects of DFA Design for Asia Awards ? The Awards is not just an annual design event for Asia, but it has evolved into an influential discussion platform for Asian and international designers alike. Together, we can create world-changing design in Asia and for Asia, yet also for all.
This exhibition will display winning projects of DFA Design for Asia Awards 2015, and winners of the Awards will share insights at the Designer Dialogue about how the design helps to shape the future of our cities.
アジアで活躍するデザイナーによるトークセッション/東京
| | |
| --- | --- |
| 日 付: | 4月14日(木) |
| 時 間: | 17:00 - 19:00 |
| 出 演: | 黒川雅之氏(K&K Co., Ltd)、木下無為氏(Form and shape)、高杉昭吾氏(高杉昭吾デザイン事務所)他 |
| 予 約: | gdm@g-mark.orgにお名前、連絡先番号をメールしてください |
About DFA :「Design for Asia Awards」について
Design for Asia Awards(アジアデザイン賞)は、アジアの社会に固有の文化的価値を内含し、持続可能な発展とこの地域の人々の生活の質を高める技術の利用への配慮があるデザインプロジェクトやソリューションを称えるものです。
香港デザインセンターが主催し、DFAアジアデザイン賞の主要コンペのひとつとして、優れたデザインを世に出し、アジア的視点を持つ傑出したデザインを評価します。
→ http://www.dfaa.dfaawards.com/
展示デザイン:
Grand Awards
Culture Award
Sustainability Award
Technology Award & Gold Award
Gold Award
Silver Award